Epidemiological data on respiratory infections direct to your desktop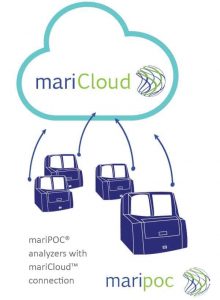 ArcDia's mariCloud is an online Service for the real-time surveillance of infectious diseases.
mariCloud collects test results from all analyzers and reports infection prevalence data to mariCloud users.
You can now follow your region's epidemiological Picture in real-time.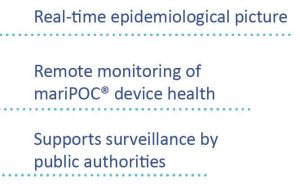 Security
The analyzer is isolated from the Internet
Only one-way communication
Personal data is not transferred
All data is encrypted
Why mariCloud?
Optimize antibiotic and anti-viral use
Epidemic and infection control
Pandemic preparedness
Plan health care resource usage
Guide in vitro diagnostics use
Comprehensive data from both primary care and hospitalized patients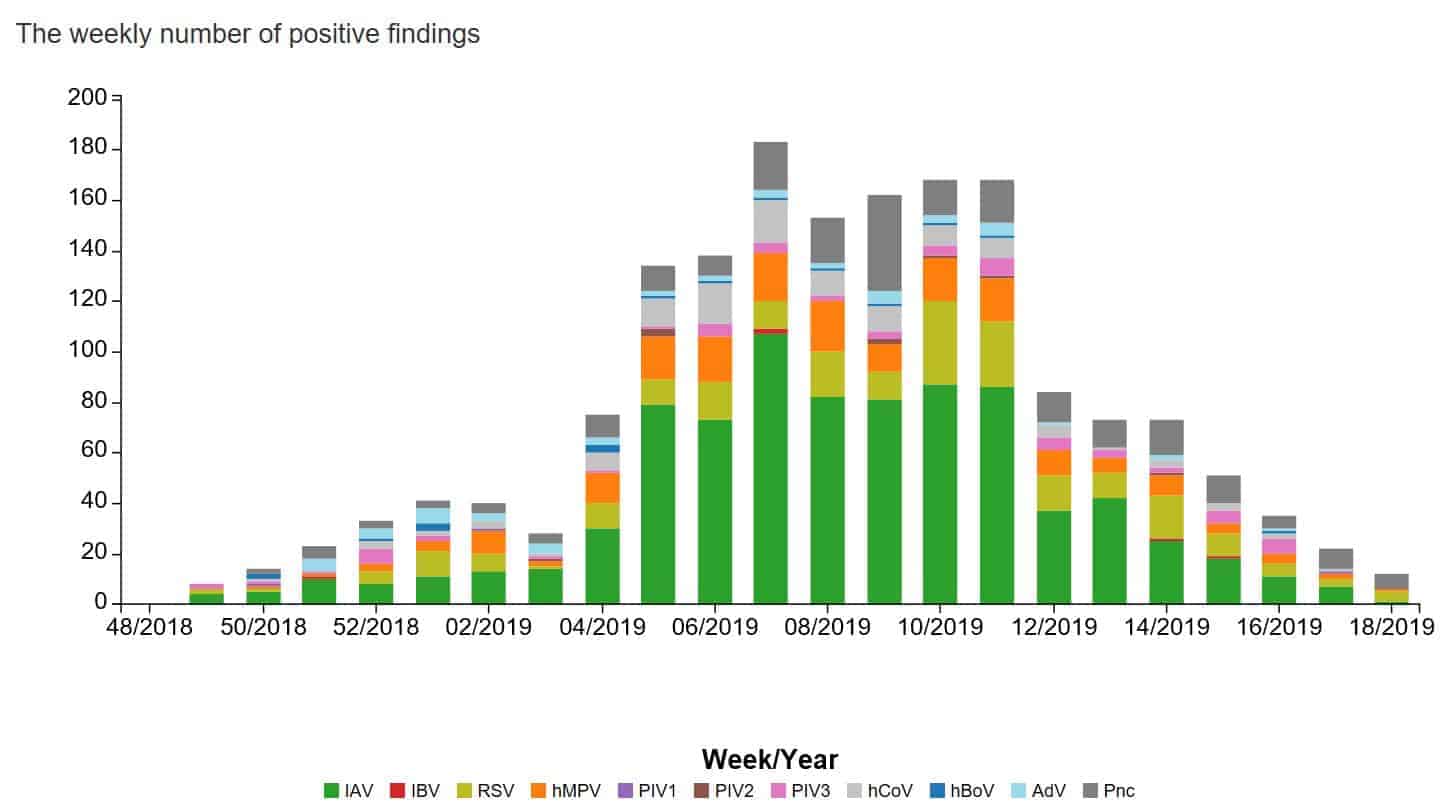 For more information contact: office@arcdia.com