To tackle COVID-19 pandemic, mariPOC® team has used its deep knowledge and long-time experience of rapid antigen test development to provide a world-class COVID-19 test.
Our coronavirus test is the most accurate test currently available. It is based on the recognition of the SARS-CoV-2 viral proteins (nucleoprotein), and results are obtained within 20 minutes to 2 hours.
mariPOC® COVID-19 test is performed in the bench-top automated mariPOC® test system, enabling analysis at the point of sampling. Thanks to its unique features, mariPOC® SARS-CoV-2 test provides the best accuracy in results, while offering a very handy and quick procedure, for both patients and users.
To detect the presence of the SARS coronavirus 2 is very simple and quick with mariPOC. Just visit the closest healthcare center, and obtain your result while waiting.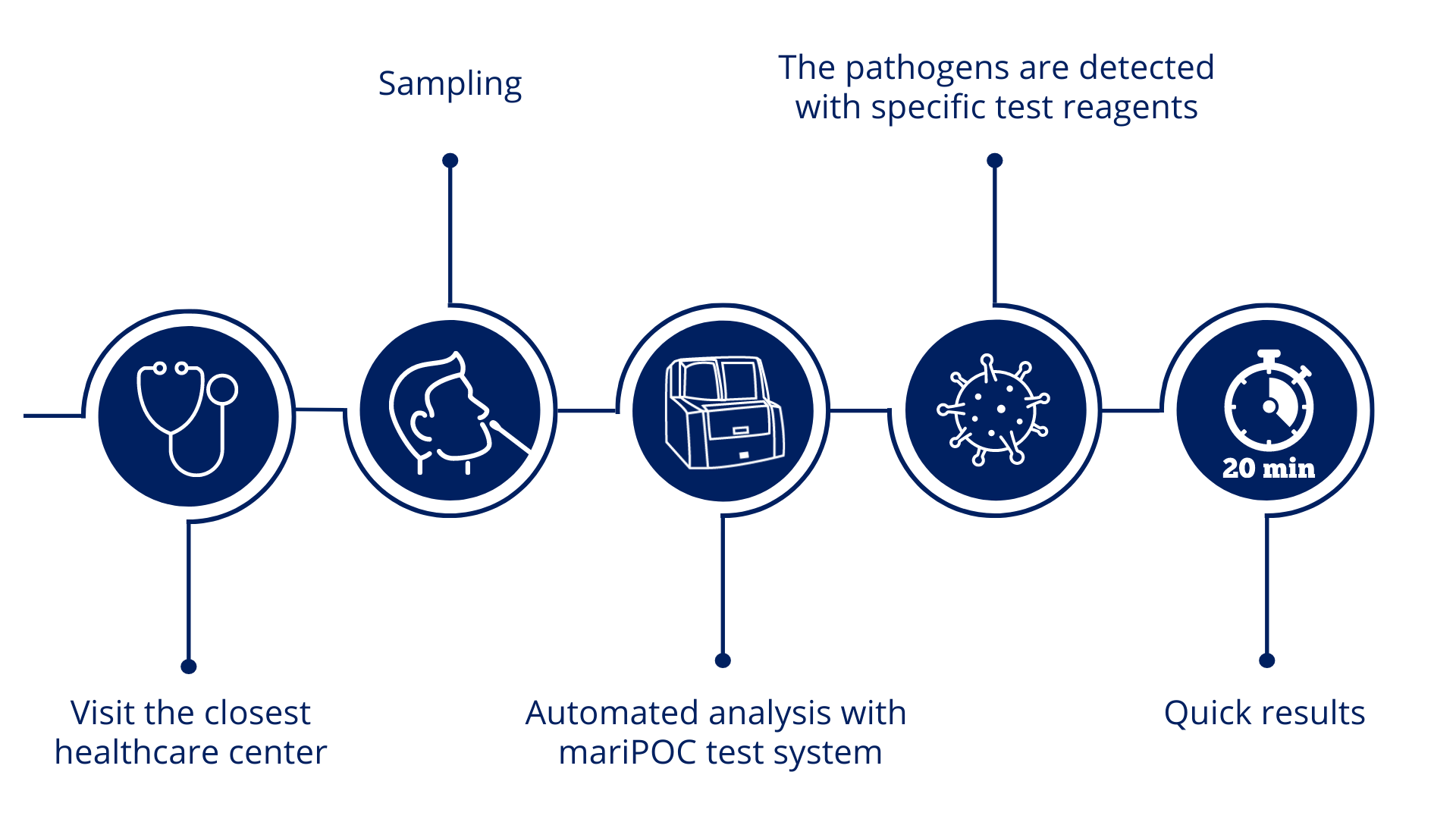 How to manage the COVID-19 pandemic