ArcDia International Ltd.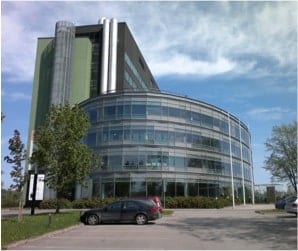 ArcDia addresses healthcare's largest problems with its rapid infectious disease diagnostics platform. Based in Finland, ArcDia is an ISO 13485 certified company whose proprietary TPX technology has been awarded by Frost & Sullivan, and whose sister technology won The Nobel Prize in Chemistry in 2014.
ArcDia's mariAST® is the most promising platform to tackle antibiotic resistance, a growing concern that directly causes 23,000 deaths every year in the US alone, and can soon make many routine operations too risky to perform.
Since 2011, ArcDia's mariPOC® has been in use for rapid detection of respiratory and gastrointestinal infectious diseases. It is a near-patient technology with ease-of-use, cost-efficiency, high performance and accuracy. mariPOC® test system is IVD CE marked for respiratory tract infections, pharyngitis and gastrointestinal infection testing. mariPOC® is the market leader in Finland in respiratory infection testing with nationwide installation base.
The mariAST® and mariPOC® platforms are based on the proprietary and Nature published ArcDia™ TPX detection technology. The TPX technology allows multianalyte rapid testing with fully automated and random-access test system. The platform is available for clinical diagnostic use, R&D, licensing and distribution.
ArcDia is already distributing to numerous countries but also seeks new partners.
Company history in infectious disease diagnostics:
1998-2003 Fundamental inventions of the TPX technology were made in the Laboratory of Biophysics (University of Turku, Finland) led by professor Erkki Soini.
2000 The TPX detection technique was published in Nature Biotechnology.
2005-2009 The applicability of TPX detection technique for rapid in vitro testing of infectious diseases was demostrated in academic projects in Turku University.
2008 ArcDia International Oy Ltd. was founded. mariPOC® product development project began.
2011 mariPOC® product was IVD CE marked and was introduced to the market.
2013 ArcDia received the ISO 13485 certificate.
2014 ArcDia Receives Frost & Sullivan Award for Point-of-Care Product Leadership.
2015-2016 ArcDia releases new products: mariPOC®+ software mode, mariPOC® Gastro test panel and world's first bocavirus antigen test
2017 ArcDia launches a new product: mariPOC®Quick StrepA test
2018 New product: mariPOC®Quick Flu/RSV test
2020 New product: mariPOC® SARS-CoV-2 test
2021 Updated mariPOC® SARS-CoV-2 test