The most complete solution for acute infection diagnosis
With single system, it is possible to replace conventional rapid and laboratory tests and get immediate results.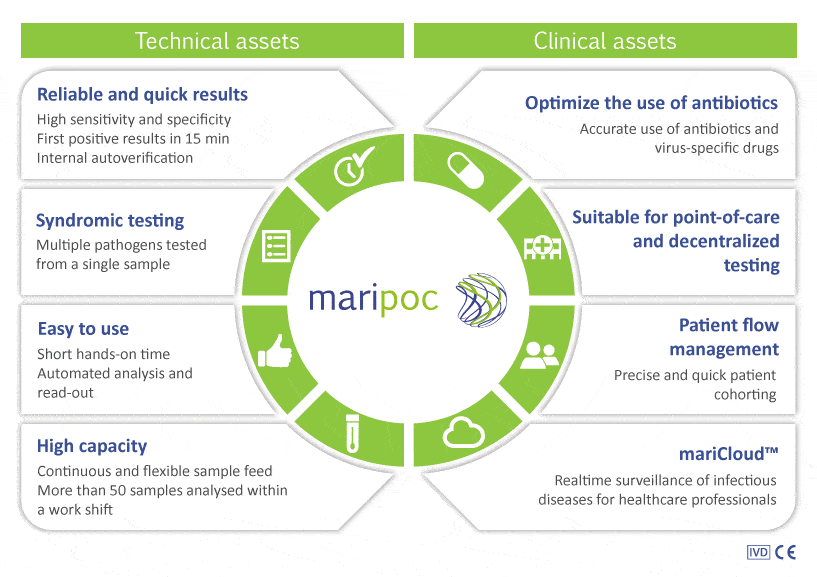 Quick & easy procedure

Finnish market leader in rapid infection testing and surveillance
mariPOC® enables the best accuracy of diagnosis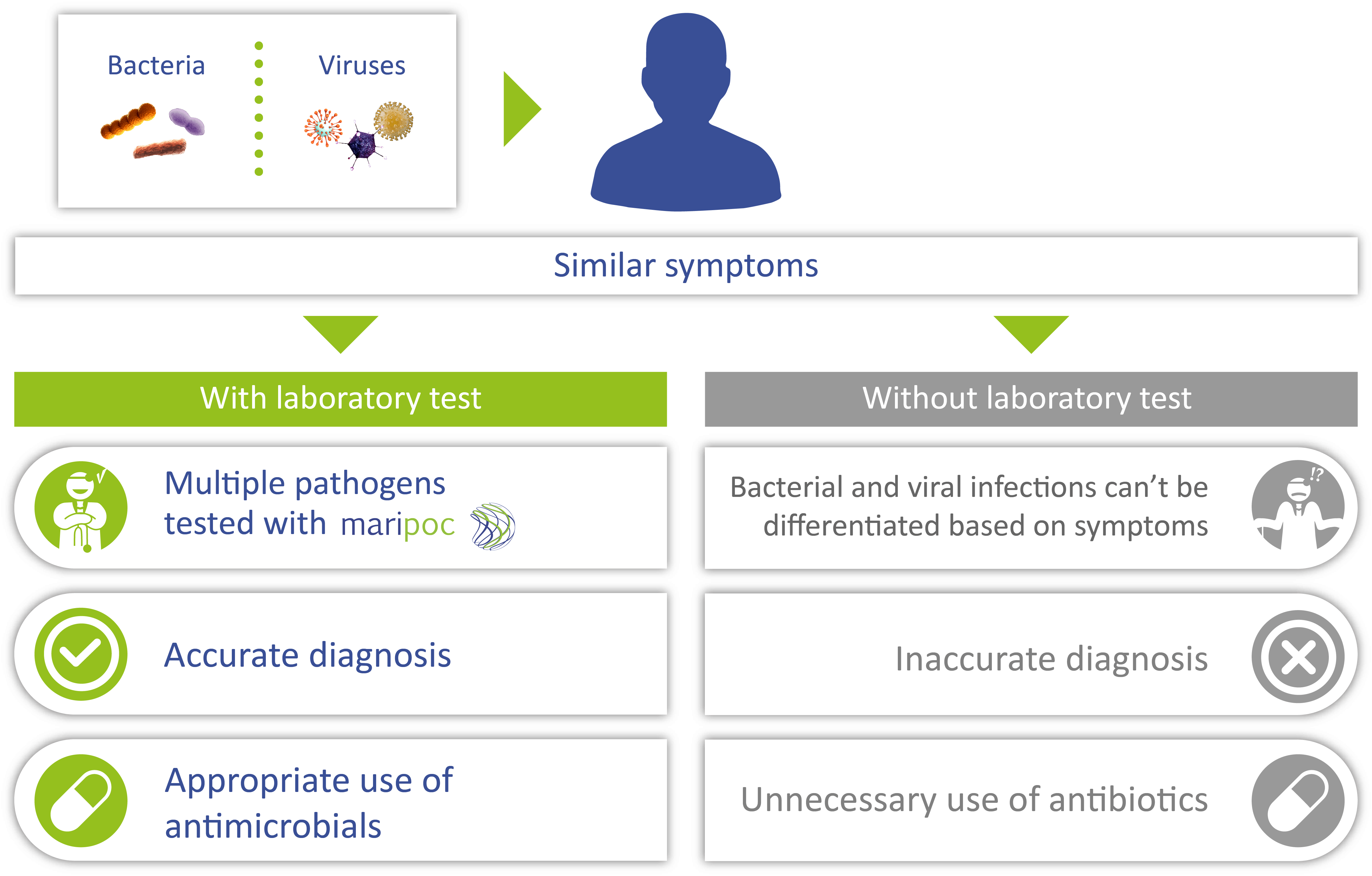 For acute infections, such as respiratory influenza and common cold, it's typical that the pathogen causing the disease is not possible to determine based on symptoms alone. Even accurate differentiation between bacterial and viral disease for deciding on antimicrobial treatment is not possible without laboratory testing. Typically multiple pathogens can cause similar symptoms. For this reason, multiple pathogens must be tested from each patient to get accurate diagnosis.
Accurate and fast diagnosis enables prescribing antimicrobial treatment to those patients who are likely to benefit from it. On the other hand, great majority of respiratory infections are of viral origin in which case the antimicrobial treatment is unnecessary. Unnecessary antimicrobials cause, for example, diarrhoea and yeast infections, and they change the gut flora for up to half a year. With the support of pathogen-specific mariPOC® diagnostics, these unnecessary courses can often be avoided.
mariPOC detects the most common pathogens responsible for acute infections