Summary of mariPOC® test performance
More detailed information is available in product brochures and user manual.

mariPOC®sensitivity and specificity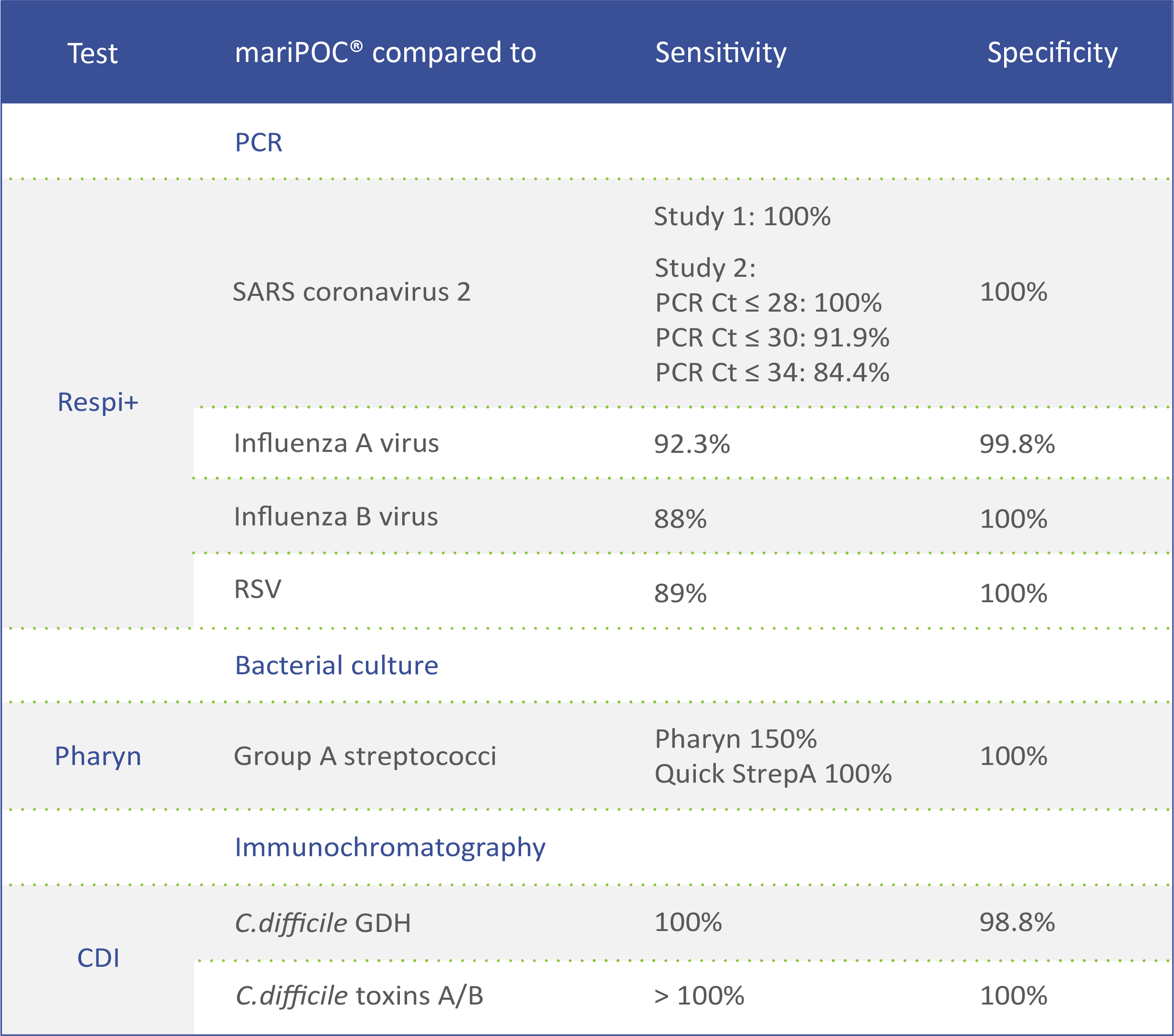 mariPOC® test system work in continues-feed and random-access mode. New samples can be inserted for automated analyses without waiting for the previous analyses to be finalized. Tens of patient samples can be analysed for multiple pathogens in one plate, and numerous samples can be under analysis simultaneously. The analysis capacity of mariPOC is high. It is exactly what is needed to deliver test results on time also during influenza season when there are lots of samples.
Learn more about our tests performances: