Patient and user experience
Read what our customers think of mariPOC.
CASE KAARINA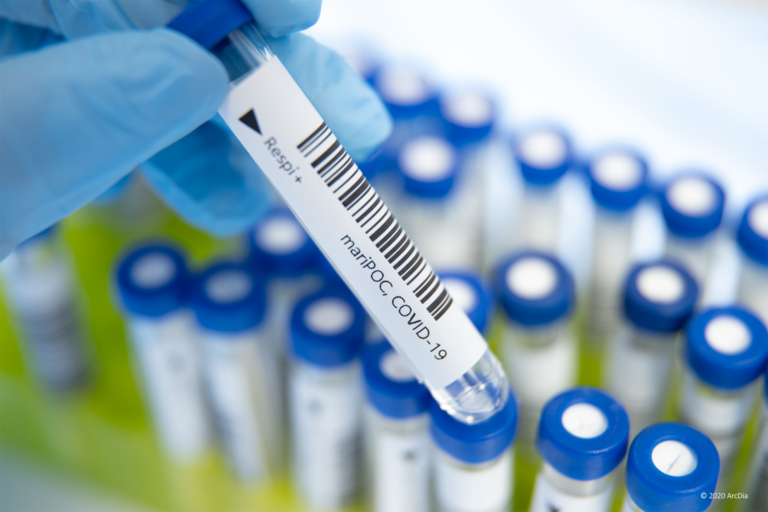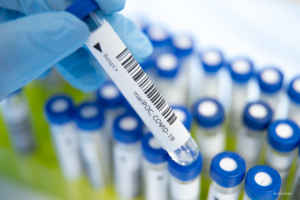 Kaarina's main health centre introduced the mariPOC COVID-19 test 
ArcDia's long-term customer, Kaarina's main primary care health centre, introduced the mariPOC SARS-CoV-2 rapid test in October 2021 to speed up coronavirus testing and save on testing costs.
The mariPOC's COVID-19 test is well suited for this purpose as it is designed to identify infected people quickly, accurately and cost-effectively. mariPOC tests are particularly well-suited to the health centre environment, as the tests are performed with an automated test system that facilitates the workload and enhances testing at the sampling site.
The coronavirus test is available both as a high-capacity single test, allowing up to 300 tests per day to be analysed with a single device, and as part of an extensive test panel that identifies 11 common and severe respiratory tract pathogens. mariPOC tests provide high accuracy, sensitivity, and a very convenient procedure for coronavirus detection for both patients and healthcare professionals.
Read below about the user experiences of mariPOC in Kaarina.
Quick results
One clear benefit with the introduction of mariPOC has been saving time. According to Mrs. Manner, the team leader of the laboratory, antigen testing results are available the same day, while it takes 1-4 days to get the PCR results from central lab.
Easy to use
After installation of the device, user training was held. Sampling training could also have been provided to the users, if found necessary. However, no laboratory background is required to perform the tests. mariPOC devices can also be connected to a laboratory information system (LIS), from where the customer can transfer data to patient information systems securely. According to Mrs. Manner, the device is easy to use and users have been happy with the test device. The speed of mariPOC maintenance is also praised.
Tell us about your mariPOC experience?
Service will be provided quickly if such is needed!
In November and December, when a lot of samples were run, the instrument was highly occupied but the results were still obtained within the same day.
If there is anything to improve in our use of the mariPOC, a device connection to our patient data management system should be set up. The device connection would speed up the work and eliminate the possibility of errors in the input of results.
Cost effective testing
According to Leading Chief Physician Dr. Sandén, the introduction of mariPOC significantly reduced costs during the coronavirus testing peak. This was especially seen when the proportion of negative samples was high. The delay in results was short, and that was a great from the customer perspective. It was possible to start contact tracing faster compared to a standard PCR testing.
Kaarina's experiences were shared by:
Mrs. Heta-Maija Manner, Laboratory Team Leader
Dr. Antti Sandén, Leading Chief Physician
"My one year old daughter had a high fever by the third day. I was suspecting urinary tract infection, because there were no other symptoms. Luckily primary care paediatrician was clever enough to test her with mariPOC. The same visit we went to their lab and soon I heard that my child was suffering from a respiratory infection caused by parainfluenza virus. There was no drug for it but it was comforting to know what caused the disease. I also appreciated a lot that my child was not exposed to the effect of an unnecessary course of antibiotics. The next day,the common flu symptoms began."
Kate
Mother of two young children
"We were just about to leave by plane to celebrate my mother-in-law's birthday in southern Europe when our five-month-old child had a high fever and a severe cough. We were especially worried about whether his ears were inflamed and would hurt on the plane. We went to our primary care paediatrician to check the ears and got an accurate diagnosis. The ears were not inflamed and the symptoms were, according to the test, the result of a respiratory infection caused by a bocavirus. According to the prognosis, the boy would probably recover within a few days without medicine, and this is how it went"
John
Satisfied dad
"My daughter had received a seasonal flu vaccine, but despite this she had symptoms in the winter that resembled the flu virus. She was tested with a mariPOC test, and already within half an hour we got to hear she had influenza A. The paediatrician prescribed for Tamiflu and we started the course about a day after the symptoms had began. After a day, the girl was in full swing again. We realized that the speed at which the treatment was started had a very important effect on the effectiveness of the drug. Neither of us parents needed to be away from work because the disease cured so fast."
Karin
Relieved mother
"Our daughter got a high fever on Friday evening and she also complained of sore throat. The next day, at a private medical center, she was diagnosed having a tonsillitis caused by Group A Streptococcus with mariPOC. Antibiotic medication cleared most symptoms in one day. A day later, our son was also diagnosed with the same disease, with mariPOC. Again, the antibiotic medication eased the symptoms very quickly. Everything was handled really nicely and quickly, each time on a single visit."
Merritt
Mother of two kindergarten children
"My throat was so sore that I could not drink or eat properly. My occupational doctor sent me to the lab and within twenty minutes I was leaving home with a streptococcal diagnosis and an antibiotic course. The medicine worked quickly and after a day I was feeling good."
Matt
Customer cases are real stories that have been authorized to be shared. Names have been changed to protect the privacy of individuals.
"The microbiology lab of Vaasa central hospital has had mariPOC for several years already. The main indication for testing has been respiratory tract infection. The syndromic Respi panel is particularly well suited for paediatric patients and soon after the COVID-19 pandemic started, the panel was supplemented with SARS-CoV-2 test.
With the help of mariPOC tests we have been able to reliably demonstrate COVID-19 infection. The results are obtained really quickly which has enabled significant impact on hospital ward treatment and cohorting practises. Our customer clinicians are using the negative antigen test result when planning discontinuation of patient isolation. We have been able to ensure that when a patient is relocated from the central hospital to a health center or long term care facility, they are not causing secondary outbreaks.
I highly value Finnish diagnostic companies, their supply security and the price to quality ratio of their solutions. The mariPOC's fast and friendly service team deserves special credit. We have never been left without immediate support."
Suvi-Sirkku Kaukoranta
Adj. prof., Laboratory Chief Physician, Vaasa Central Hospital
"This is an easy-to-use, clever, fast and accurate diagnostic method that we use a lot, especially at the beginning of the flu season. This gives us an idea of ​​whether we already have the flu. The method of diagnosis has its costs, but the overall benefit outweighs the costs"
Erkki Tuomaala
Leading Chief Physician, Public Primary Care Centre, Kaarina, Finland
"Sometimes one suspects influenza based on clinical findings but a comprehensive mariPOC test reveals, for example, RS virus or vice versa. The real-time epidemiological picture of the mariCloud service has also been useful for deciding correct diagnostics. The parents are happy when the disease their child has is getting a name. Although there is a specific drug only for influenza, the family of a RSV patient, for example, can be guided to avoid contact with families with newborns."
Dr. Kaija Hartiala
Specialist in Pediatrics, Mehiläinen Ltd., Turku, Finland
"Accurate and rapid diagnosis of infectious diseases reduces prescription of unnecessary antibiotic courses and treatment side effects. Identifying the infectious agent also develops the clinician's eye in recognizing the disease. mariPOC tests have been a great help in making accurate and rapid diagnosis, and they have greatly improved the quality of our work."
Dr. Jukka Vakkila
Adj. Prof., Chief of Pediatrics, Mehiläinen (Ltd) Clinic for Children and Adolescents, Helsinki, Finland
"We have been using mariPOC for more than two years now. The product has strengthened the early diagnosis of respiratory and gastrointestinal infections."
Answard Alberto Leiva
Director of Clinical Laboratory, Hospital Irma de Lourdes Tzanetatos, Panama
"We are doing very well with mariPOC. It has had very good acceptance among the clinicians who see in it as an useful tool to support their clinical diagnosis."
Johana Quintero
Head of Clinical Microbiology Laboratory, Hospital Gustavo Nelson Collado, Panama