Majority of respiratory infections are of viral origin. Antibiotics do not help in viral cold. There is an effective drug for influenza. The drug enables minimizing influenza related morbidity and it can reduce the symptomatic time by two days. However, the drug works only when prescribed for a disease caused by influenza virus and is initiated latest within two days from the onset of the symptoms. The drug is not effective against other viruses. RSV causes similar symptoms as influenza viruses and is very important pathogen in children and the elderly. mariPOC® Quick Flu/RSV test supports physicians in differential diagnosis of these two viral diseases.
Quick and reliable results
mariPOC® Quick Flu/RSV test detects the three most important viruses causing respiratory tract infections from one nasopharyngeal sample in 20 minutes. This test outperforms conventional immunochromatography rapid tests in sensitivity, specificity and reliability.
Quick and easy sampling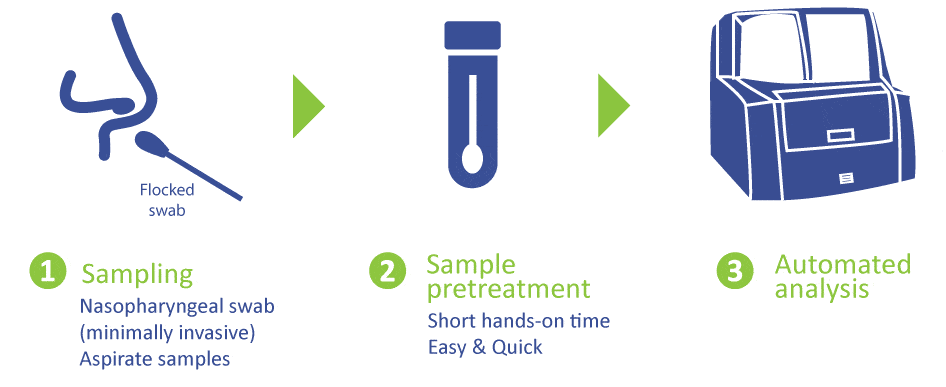 Typically the sampling is done by taking a flocked swab sample from the nasopharynx. Sample pretreatment, prior to automated analysis, is easy to do with short hands-on-time.
Test panel