mariPOC® Gastro test for gastroenteritis
mariPOC® Gastro test is a multianalyte test for acute gastroenteritis. The test allows rapid detection and differentiation between the most common viral and bacterial infections from a single stool specimen. Identification of the disease aetiology is particularly important for prognosis, to cohort admitted patients and to fight against infections in hospitals and long-term care facilities.
Gastro test reports result from the same sample in two steps
20 minutes
Preliminary result (strong positive results)
2 hours
Final result (low positive and negative results)
Quick and easy sampling

Test panel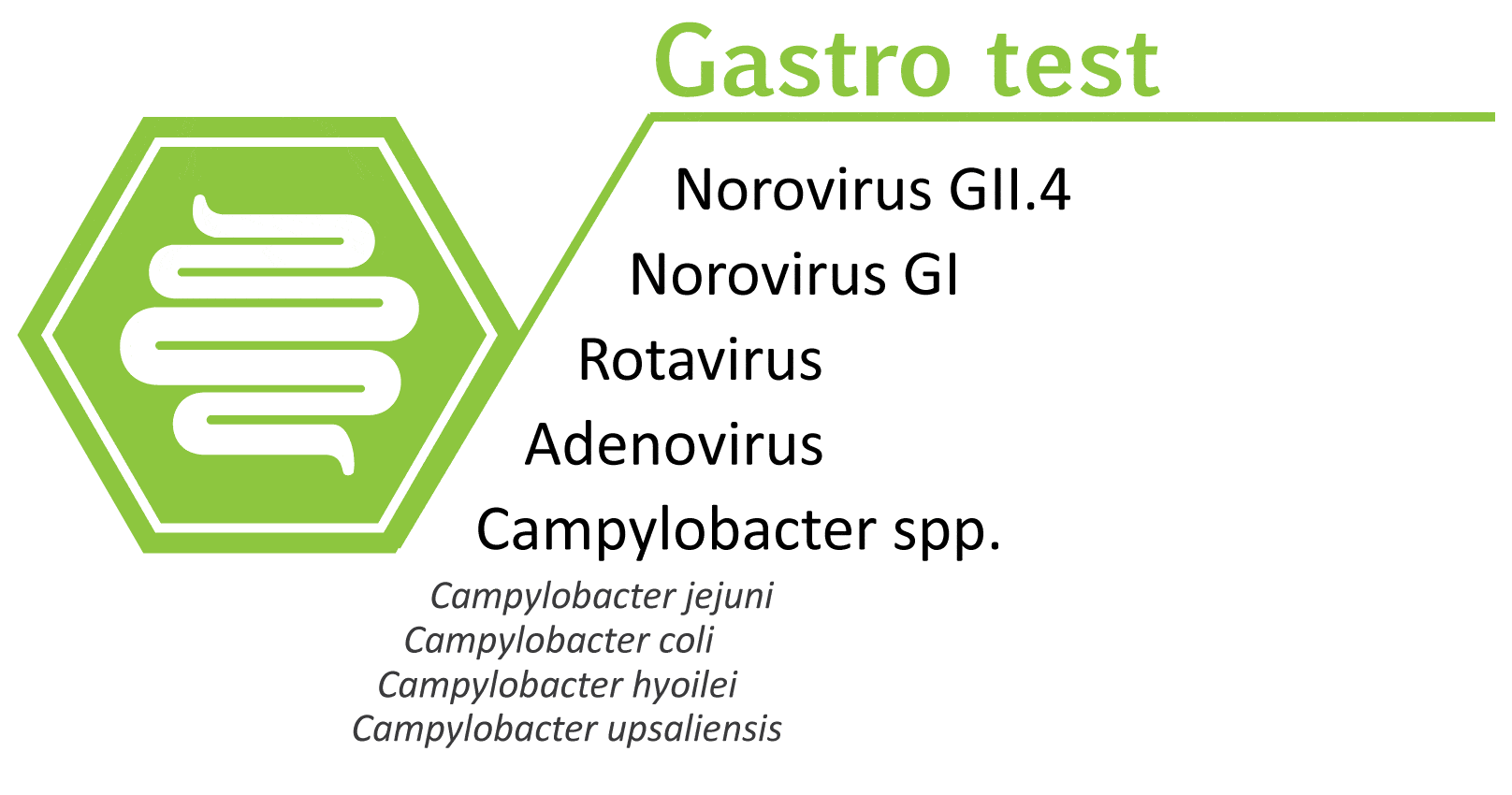 Gastro rapid test simultaneously detects norovirus GII.4 & GI, rotavirus, adenovirus and campylobacter spp. (Campylobacter jejuni, Campylobacter coli, Campylobacter hyoilei and Campylobacter upsaliensis).
mariPOC® Gastro and CDI
You can run the multianalyte mariPOC® Gastro test and the CDI test from the same sample.
Read more about the CDI test (Clostridium difficile infection).
mariPOC® Gastro test is an excellent option to follow the most recent guideline of the European Society of Clinical Microbiology and Infectious Diseases (ESCMID) on diagnosing of acute gastrointestinal infections and CDI. ESCMID guideline recommends testing all C. difficile toxin A/B negative samples, for which there was a clinical suspicion for CDI, for other pathogens in order to find the definitive cause of diarrhoea. Correspondingly, patients with suspicion of acute gastrointestinal infection should be tested for CDI, even if the patient is not a typical CDI risk group patient.
mariPOC® is the first automated and rapid multianalyte test to follow the latest diagnostic guideline for CDI and acute gastrointestinal infections cost-efficiently!