Epidemiological data on respiratory infections directly to your desktop
ArcDia's mariCloud™ is an online service and platform for the real-time epidemiological surveillance of infectious diseases. mariCloud™ collects test results from analysers and reports infection prevalence data to mariCloud users. The service also enables remote monitoring of mariPOC® device health and automated collection of invoicing data in reagent rental agreements.
The service is in wide use, for example, in Finland where it has achieved the status of national epidemiological surveillance tool. mariCloud™ data supplements the data collected by authorities through other means and is meant in particular for health care personnel to support real-time and optimal decision making. In its home country, ArcDia is closely collaborating with the national surveillance authority who uses the data in their research and surveillance work.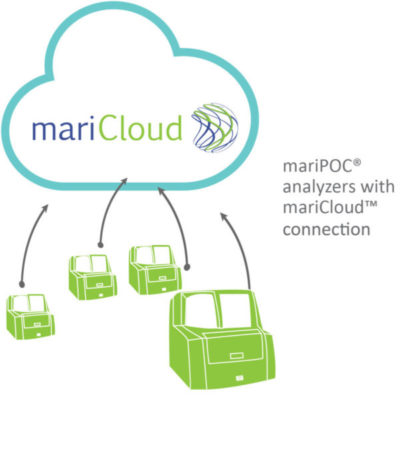 mariCloud™ is a complete tool for epidemiological surveillance of infectious diseases
| | | |
| --- | --- | --- |
| Graphical coverage | Comprehensive | Scattered |
| Extensivess | Comprehensive >10 pathogens | Narrow, Flu A/B |
| Disease burden data | Yes | No or limited |
| Patient coverage (primary care, hospitals, age groups) | Complete | Distorted (mainly from hopitalized and censor centers) |
| Up-to-date | Real-time | 1-2 weeks old |
| Added value | Remote device performance monitoring | No added value |
Snapshot of running season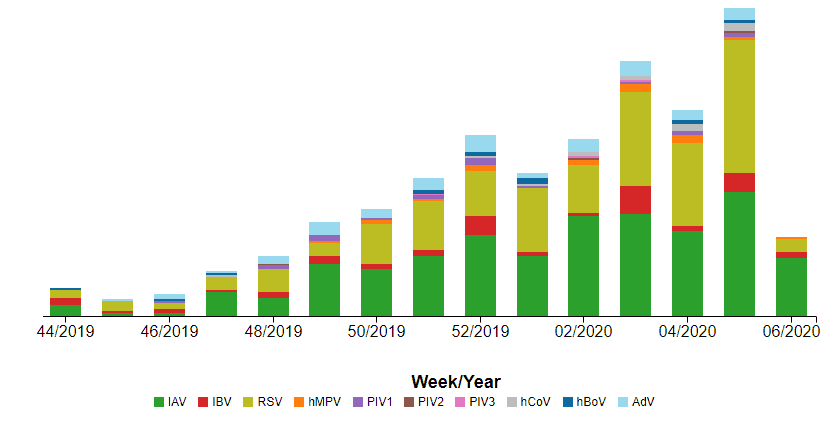 Example of epidemiological data in Finland
With mariCloud™ service you can now follow your region's epidemiological picture in real-time using PC or mobile device. The examples show selected data from Finland regarding influenza-like illnesses (Respi test) and Group A streptococci.
Epidemiological data of 2020